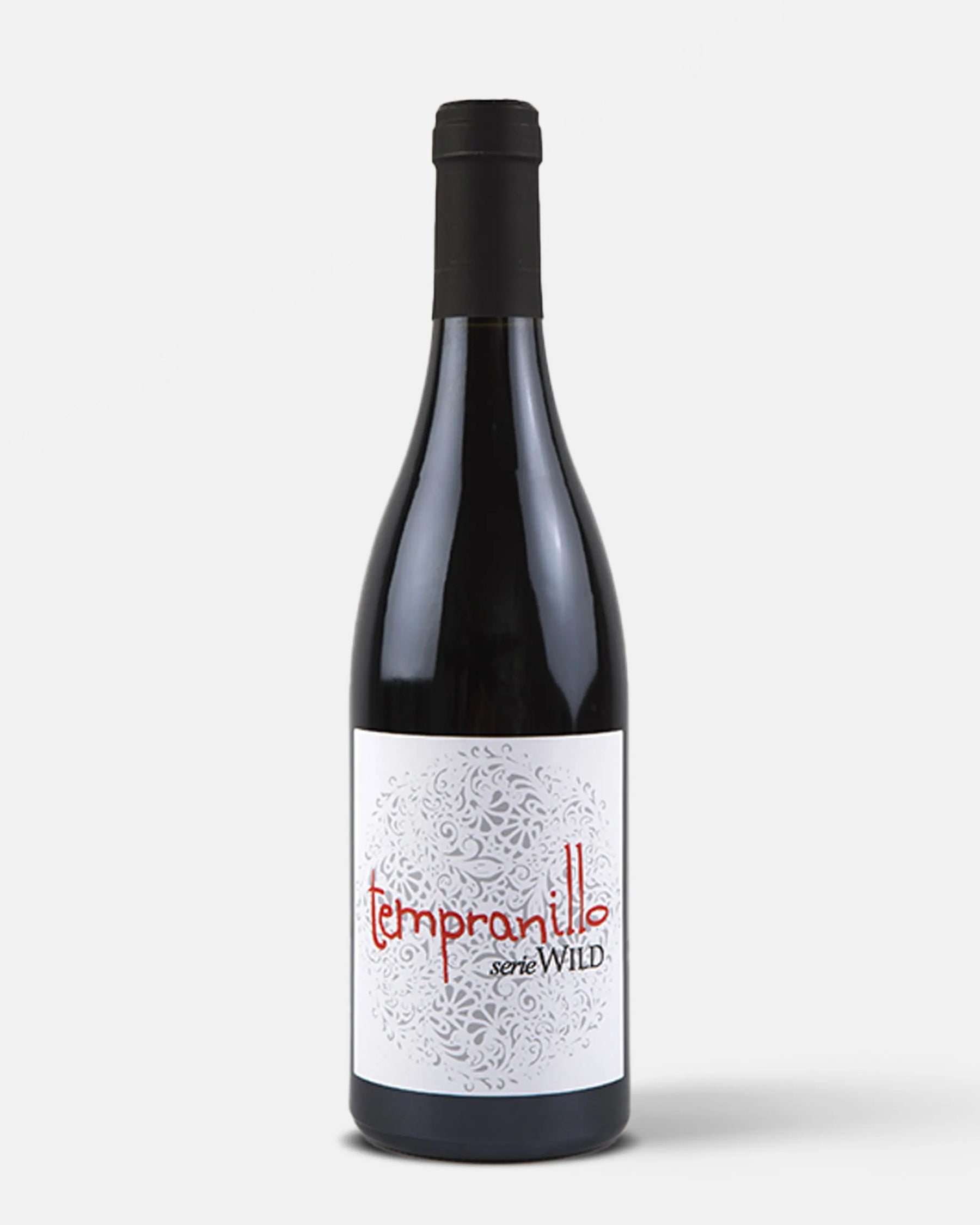 Tempranillo 2020
Vino de Valencia
Vino Ecológico
In stock
At the top of a valley impregnated with clayey sandy loam soils, there is a vineyard capable of having survived these dry and hot summers barely cooled by the Levante winds. Its production is just under 1 kg of grapes. A source of flavor for a wine like this.
Tasting sheet:

Color: Genuine red soil with sand and silt.
Nose: The presumption of a corpulent wine appears when observing this wine, it weighs in the glass and when shaken it reminds the nose of the vintage but with all the complexity of the biological fermentation processes.
Mouth: There is minerality, empyreumatic funds, certain sweets, flavors and aromas of strawberries and an amalgamation of fruits that overlap each other. complexity and practicality.
Operating temperature:

Recommended 15ºC.

Consumption: On point.
Pairing: Great with a Mexican couplet like a good quesadilla.
Crianza
Mix Barricas 500 litros durante 4 meses y depósito de hormigón.

| | | |
| --- | --- | --- |
| Origen: | Tipo: | Añada: |
| Venta del Moro. Utiel | Tinto. | 2020. |
| Variedad: | Producción: | Grado: |
| Tempranillo. Viñedos 60-85 años | 2.500 Botellas | 14% vol. |
Shipments to all Europe
We use DHL Express to ship worldwide. Delivery time is usually 2-4 business days. NB: For countries outside the EU purchasing items ex. VAT, please note that you must pay import taxes according to the laws of that specific country. For returns, we are unable to refund duties and taxes as this is paid for and handled directly between you (the customer) and your country.
return policy
If you want to change a product to another size, color, etc., please contact us so that we can reserve the new item in our stock immediately. You are always entitled to an exchange or refund within 30 days of receiving your package, as long as the item has not been used. All original packaging, price tags, etc. They will be returned with the product without having been handled.